Confident, Safe, Secure & Independent
Consider Remodeling Your Home to be Assessable for All!
Whether you are thinking of remodeling for yourself or are going to be taking care of a loved one or maybe you want to remodel your home. You should include in your plans to remodel to make your home more accessible to people with needs.
A wheelchair is only a "handicap" if your home is not designed to navigate one!
Choose to Live at Home
Most of us would choose to live in our own homes for the remainder of our lives. When upgrading or remodeling different parts of your home keep in mind you may be in a wheel chair or have difficulty walking or accessing places in your home.
What to Consider
Traditional home builders have never really considered the needs of those who are disabled or elderly, and that can make life hard to deal with at times.
The following suggestions will make life more assessable!
In General
All doors should be at least 36" wide
Installation of accordion or pocket doors for closet and bathrooms
Rugs should be secured to hard surfaces with anti slip mats or carpet tape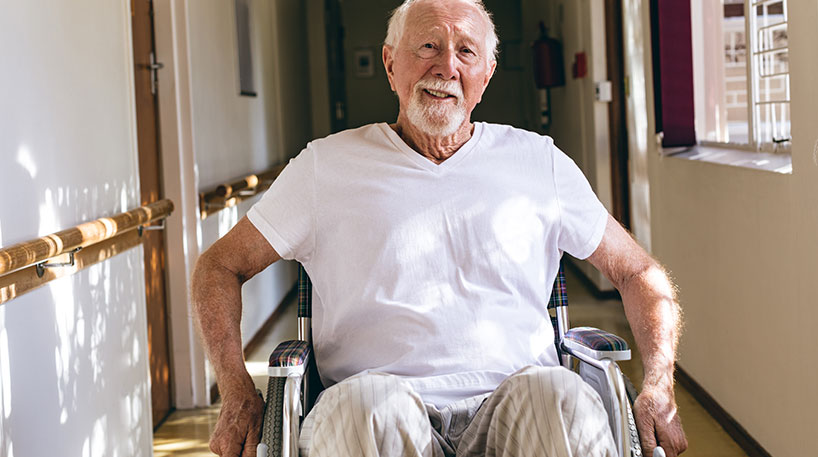 In The Kitchen
Make sure you have at least 36" of floor space between all cabinetry and appliances
Add additional storage at a lower height (on the bottom shelves of cabinetry)
Install microwave at the base cabinet level for ease of use
Redesign the sink cabinet to be hollow
Lower counter top height to provide assess while seated
Electrical switches for disposal and lighting installed at the front of cabinets
Hard surface durable flooring with an even surface
In The Bathroom
Grab bars around toilet area
Barrier free showers (no obstructions such a thresh hold)
Pedestal sinks or bathroom sinks with no cabinetry under them
Lower light switches
Taller toilets or seat risers
Facets with a single lever