Informal caregivers are family, friends and volunteers who provide care and support for an aging loved one. These selfless individuals are rarely paid for their services and often endure a significant amount of stress while providing care. Health in Aging estimates as many as 43.5 million Americans care for older parents, grandparents, spouses and other older adults. Informal caregivers may provide services in a care facility, but most care takes place in the home of the aging loved one.
Challenges Informal Caregivers Face
Caregivers often face challenges providing informal care. A wife caring for her husband, for example, may risk injury (to herself or him) while trying to move him safely around the home to bathe, dress, eat and use the bathroom. She may also struggle to provide proper nursing care due to a general lack of training, especially when it comes to monitoring vital signs and serious medical conditions.
Financial hardship is another challenge and varies depending on the informal caregiver. Generally, a retired spouse suffers little to no financial impact as income and assets are not used to pay for care. If the same spouse offering informal care is employed and has to reduce his or her hours or quit employment entirely there can be a significant impact on the couple's finances. A child, caring for an aging parent (generally the adult daughter), will often forego wages to make themselves available to provide care during critical times of the day. This can be a massive strain on the child's personal finances and time.
Beyond the financial impact informal caregiving can create lies an often unseen burden placed on the informal caregiver. The emotional and physical health of a caregiver is often strained when caregiving. These stresses, which can cause anxiety, exhaustion, and depression, are numerous and vary by situation. Strains to the emotional and physical health of the caregiver can be caused by:
A lack of time, resources, or skills necessary to provide adequate care,
Supervision requirements for those with memory issues,
Traveling (time to and from the care recipient's home),
Considerable or unrealistic physical or emotional demands made by the aged, or
Unwillingness of other potential caregivers to assist.
Caregiver Burnout
Any of the above can be significantly overwhelming and contribute to a serious condition called "Caregiver Burnout". The Cleveland Clinic describes caregiver burnout as:
a state of physical, emotional, and mental exhaustion that may be accompanied by a change in attitude — from positive and caring to negative and unconcerned. Burnout can occur when caregivers don't get the help they need, or if they try to do more than they are able — either physically or financially. Many caregivers also feel guilty if they spend time on themselves rather than on their ill or elderly loved ones. Caregivers who are "burned out" may experience fatigue, stress, anxiety, and depression.
Make Caregiving Easier on You
To ensure informal care for an aging loved one is feasible can be sustained for a period of time, caregivers must understand the potential stresses outlined above, carefully avoid them, and in some cases correct them. It is important for every caregiver to be honest with themselves.
Here are some ideas, provided by the National Care Planning Council and WebMD, to keep burnout at bay:
Find someone you trust to speak with on a regular basis about your feelings and frustrations
Know your caregiving limits
Set reasonable goals, schedules, and boundaries
Realize you may need help from others
Educate yourself and set reasonable expectations about your loved one's ongoing illness or condition
Set aside time for yourself. Remember, taking care of yourself is not a luxury, it is a need
Talk to a therapist, social worker, or clergy member. They are trained to give advice on a wide range of physical and emotional issues
Remember to lighten up when you can. Use humor to help deal with everyday stresses
Stay healthy by eating right and getting plenty of exercise and sleep
Accept your feelings. It's normal to have negative feelings such as frustration and anger
such as frustration and anger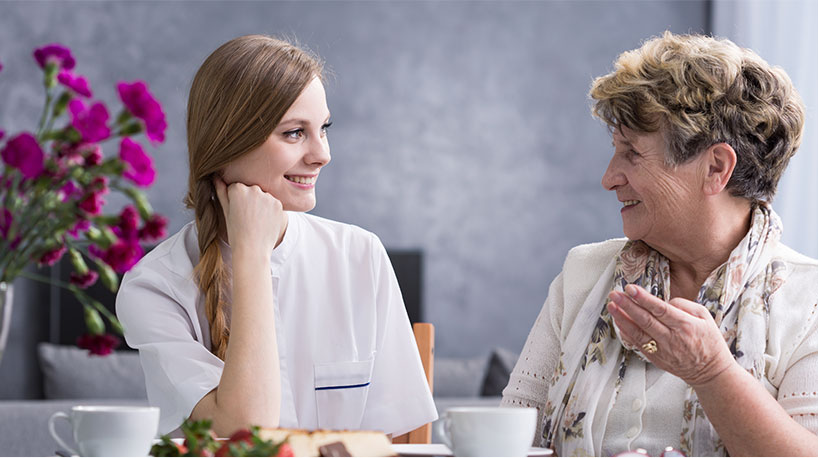 Use Professional Caregivers and Planners
Avoiding caregiver burnout can involve bringing in professional and formal caregivers for respite. This might include such services as adult day care, care management, professional and non-medical home care, mediation services or other long term care advisors and specialists. Advisors might include Medicaid planners, assistance from Veterans Affairs (VA) Accredited individuals, or long term care planners. The responsibility for recognizing elder care challenges and meeting those challenges can be shouldered by any appropriate combination of the above.
Informal Caregiving Can Be Rewarding
Providing informal care for an aging loved can be difficult and rewarding. Remember, care for yourself during the process to avoid caregiver burnout! Use the resources above to get support for the service you do so you can provide the best care possible for your aging loved ones.