Thinking Ahead About Your Funeral
Why Pre-Plan?
Thinking about your own funeral leaves most people feeling a little ill at ease, but more people are finding that preplanning a funeral offers immense emotional and monetary security for them and their loved ones.
Pre-planning also gives your family peace of mind to not have to make important decisions at a stressful time.
Your First Steps
1. WRITE A WILL:
Making a will is a fundamental benefit to your family. You can add funeral arrangement preferences into your will.
2. PRE-PLAN YOUR FUNERAL:
When you're funeral planning, you should consider basic cost management. Few people know that you can shop around for caskets and monuments to find wide variation in prices. Pre-planning a funeral allows you time to think rationally about funeral purchases. There are a number of factors you can take care of when you're pre-planning your funeral. You can personalize your funeral or write your own epitaph. You can even pre-purchase a custom casket or make your own casket.
Pre-Planning your funeral lets everyone know what you want.
3. RESEARCH FINANCIAL OPTIONS:
When funeral planning, some factors that could make pre-payment appealing include:
A guaranteed price plan. If you can get this in writing you'll have a great arrangement. It would protect you and your family from price increases over the years. Even so, beware that some items or services will still have to be paid at the time of need.
A guarantee of full refund or transfer if you move or change your mind.
Guaranteed prices of cemetery goods. You can buy a grave marker or grave vault and have it stored. You can also make a contract that specifies the manufacturer and model of the items you purchase, as well as any inscriptions and descriptions of materials you want used. Keep the address of storage in safekeeping and make sure there are people aware of your funeral planning.
Basic Cautions to Consider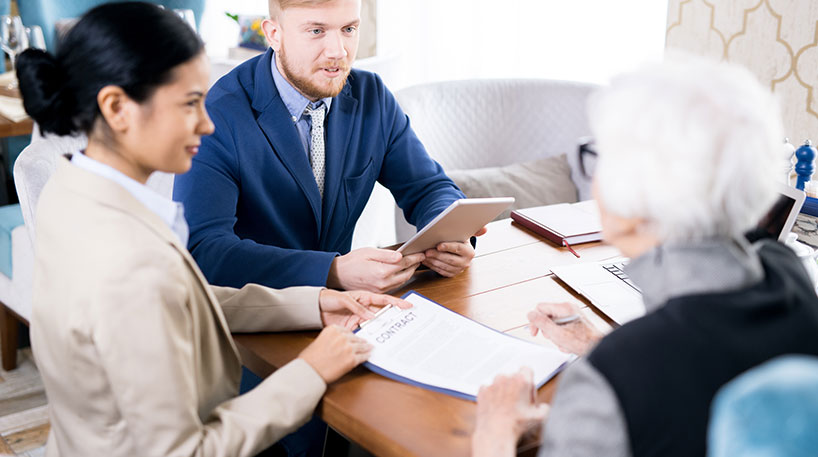 Consider using an attorney to help iron out the details of a pre-need trust agreement.
Clearly decide on the funeral and cemetery services you want, and then sign a contract that stipulates and fully describes those services.
Allow someone else to be involved in the process so that in the event of your death everyone knows that arrangements have been made.
The main goal in planning your own funeral is to ease the burden on your loved ones.