Senior Home Care Franchise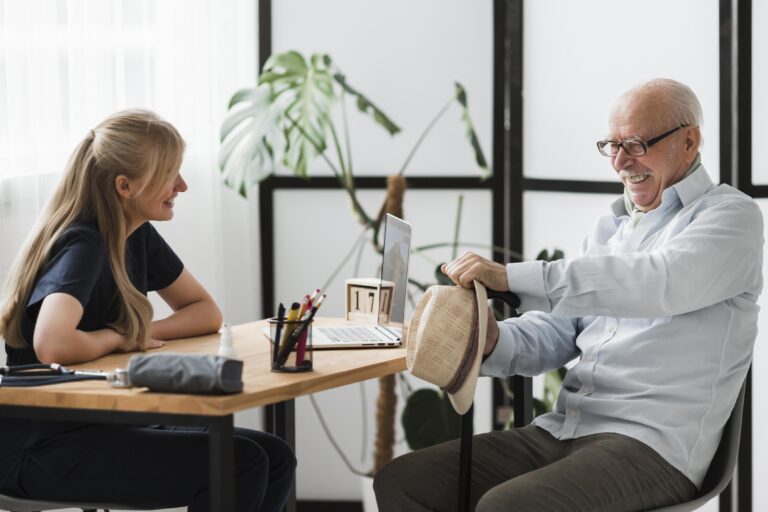 Senior home care franchise opportunities at signal health group
Your loved ones would like to feel safe and at peace when getting care. Many families now choose home health care over institutional care to provide them with a safer and more economical choice so that they may stay in their own homes and communities. They often get the comfort and competent, empathetic, and specialized care to which they are legally entitled as individuals and, for the elderly, in their golden years, with in-home care. The motto of the senior home care franchise is to provide seniors with the best medical facilities while staying in their home comfort.
Using an in-home care service may lead to an improved quality of life. Certain services provide benefits over hospitals or retirement homes. Some families decide to use in-home care services so that their loved ones may get aid from trained nurses who are enthusiastic about assisting others. Nevertheless, you'll learn more about in-home care providers in this article and suggestions on choosing the best one.
Here you will get the following opportunities to stand out your company in this competitive realm:
Two Revenue Centers
With two independent profit centers, Signal's tried-and-true business model gives you a complete senior Home Care Franchise offering for your customers and prospects.
Preferred franchise family
The Signal Group is a unique business where franchise opportunities are offered only by invitation and hard work. When upholding the most excellent standards takes precedence above anything else.
Comprehensive Strategy
Years have gone into building a cooperative strategy for people and their families. We are committed to providing excellent service together with caring assistance.
Leadership Training
We work hard to identify the top talent! We develop and keep our team through a comprehensive and ongoing training program.
What do you need to know to start your home healthcare franchise?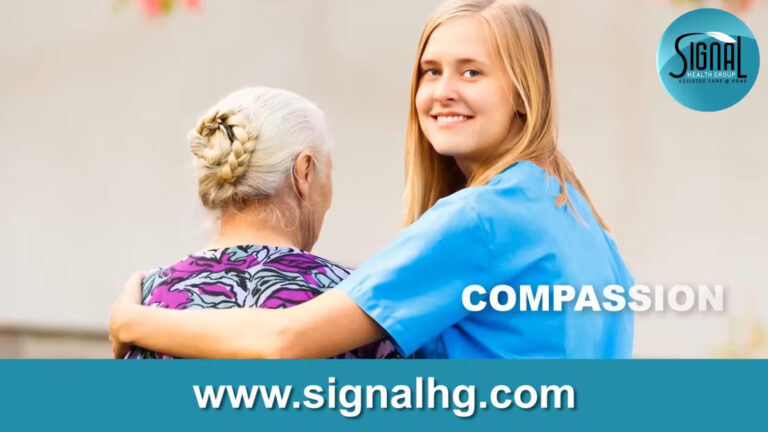 Starting your home instead of a senior care franchise, you need to follow a systematic procedure. The following steps will be helping you in this. 
Plan your business.

Sign up with the state

Obtain certificates for Medicaid and Medicare

Hire excellent personnel

Obtain clients

Have a solid financing plan for growth.

Connect with referral sources

Run Google Ads

TV and radio ads

Get active on social media 

Collect and publish reviews

Set up operations using software for scheduling, invoicing, and timekeeping.

Established rules and procedures in draft form

Maintain adherence to caregiver education
It's the ideal moment to launch your home healthcare business, since the need for private caregiver services is expected to increase going forward.
Look into the range of online training Signal Health Group has to offer if you want your business to get off to a running start with fully trained and compliant caregivers. Or, schedule a demo and we'll talk about your requirements, state laws, home instead of senior care franchise cost, and how Signal Health Care can quickly train and certify your personnel.
Create a difference in your community
Today, Signal Health Group serves more than 100,000 families in almost 200 facilities, which makes it the best senior home care franchise. The organization was founded on the enduring principles of compassion and caring, and these beliefs continue to guide all we do. Our commitment to ensuring the success of our franchisees is shown by our thorough training initiatives and unmatched ongoing assistance.
No prior medical training is necessary for the perfect Senior Home Care franchise owner, who comes from a range of professional backgrounds.
We take pleasure in our dedication to the basic ideals of compassion and care; thus, a strong cultural fit with a high degree of empathy is crucial. You will need the available financial resources, and if you need assistance in locating the money to fulfill your goal of becoming a company owner, we are here to help.
Why Signal Home Care?
Families around the nation rely on Signal Health Group to provide their loved ones with the finest in-home care. We take great pride in being a top supplier of senior care. Our caregivers enable seniors to remain independent and at ease in their homes. Our extensive services are personalized and designed for each elder to make in-home care a pleasant experience with senior Home Care Franchise.
Our professionals' responsibility is to ensure a loved one is secure, at ease, and content at home. Professional aid is required as an additional layer of physical and mental support since these obligations might sometimes be too much to do alone. They may thus serve as a valuable addition to your inner circle and assist you in giving your loved ones individualized care.
Our clients' recommended us for the following facts: 
Leading US franchise for non-medical home care (since 1984).

Leadership responsibilities in the home care industry for more than 100 years.

Largest industry territory sizes.

Veterans and first responders get a 20% discount on the franchise cost.

There are many beautiful regions available.

Excellent training and assistance that is ongoing.